Jogathon is ON!
What is it?
Jogathon is the most important fundraiser of the year for the Del Mar Schools Education Foundation (DMSEF) to raise funds for specialized, credentialed Science, Technology, Art, Music and Science (STEAM+) teachers across the district. View STEAM+ in action video Here.
While we were initially not sure if we could have Jogathon this year, we are thankful that our community and our teachers have come together to ensure that our students can participate safely in this annual tradition!
When? Where?
This year, every student will have Jogathon in their PE class sometime during the weeks of March 22 to April 2. Starting March 1, all students (in person and Launch) can fundraise for Jogathon and STEAM+ on Pledgestar.
How to register and fundraise?
For Jogathon this year, we will be using Pledgestar – an awesome web based fundraising system that makes it much easier for you to request pledges from your family and friends, and for them to make secure credit card donations online. It's fun, it's easy, and people who use it typically raise twice as much as those who don't!
School Pledgstar Links:
-Launch families please register using the link for your homeschool and not your launch teachers school.
-New to PledgeStar? Don't worry, click HERE for a video tutorial on how to register.
-Parents can help their child(ren) create their own personal webpage and email out pledge requests.
-Families only have to sign up once no matter how many children are participating. This way, donors receive one pledge request, and can make a single secure donation for all the children. Parents can see all pledge activity from their family page, including how the donations were split for each child.
-We kindly ask that students avoid collecting cash or check donations this year due to the pandemic.
NEW this year – Get Outside and Track Your Active Minutes for Prizes!
Students can log active minutes on Pledgestar for doing any activity that keeps them moving such as running, biking, practicing a sport, doing yoga, etc. More ideas can be found HERE.

Your student's active minutes can be entered into their Activity Log on Pledgestar. Click HERE for a video tutorial on how to add your student's active minutes. Please note that completing active minutes is on the honor system. We can't wait to hear about all of the different activities our students participate in this month!
Prizes
Since Jogathon is taking place at all of our schools and in our Launch program at the same time, we are awarding the same prizes at all schools across the district:
­Jogathon Water Bottle + Towel: for students who fundraise $400, they will receive an awesome Jogathon water bottle and workout towel!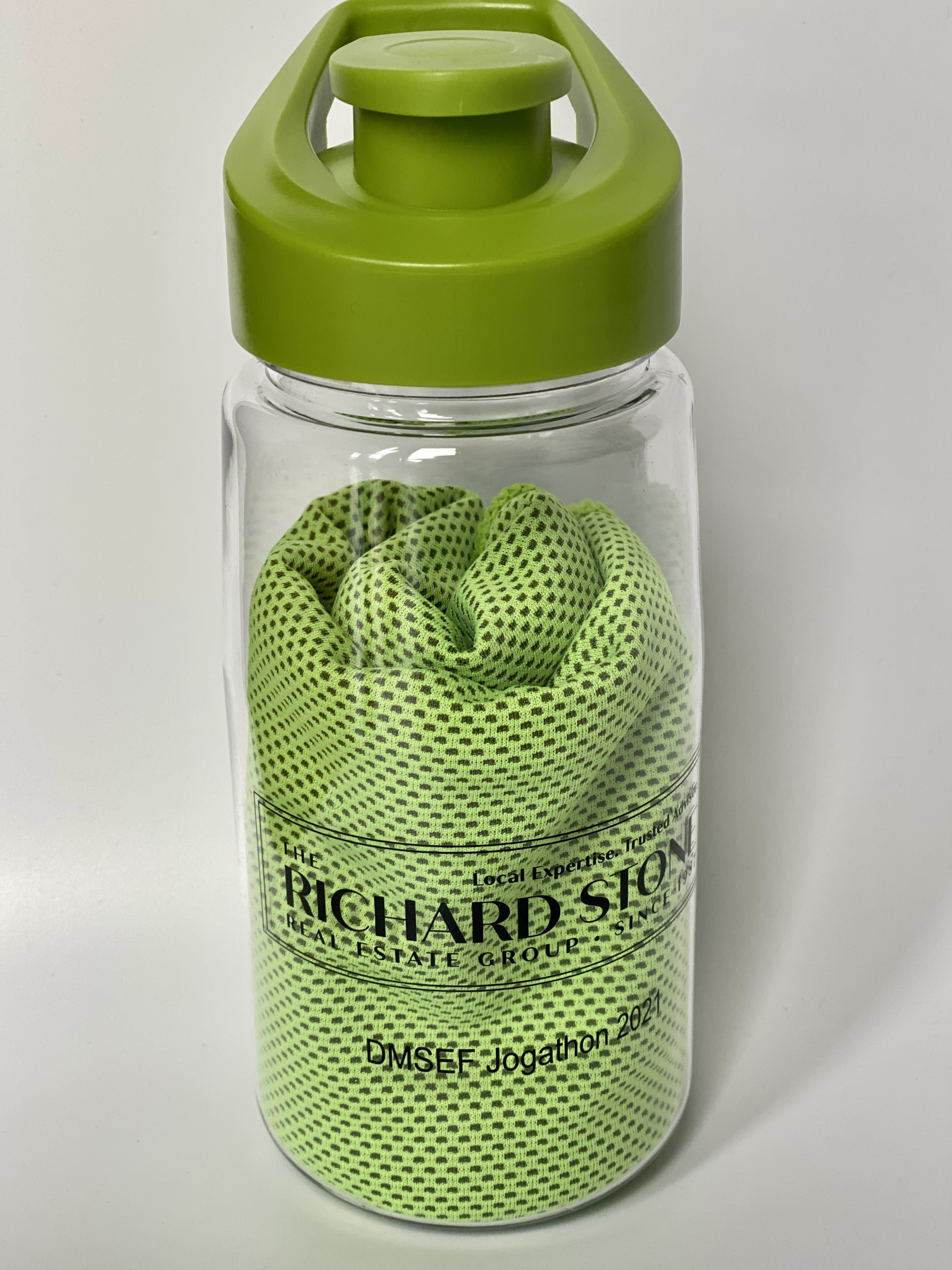 Early Giving/Local Gift Card and Toy Opportunity Drawing: For students who fundraise $400+ by March 12th, they will be entered into a districtwide opportunity drawing for awesome gift cards and fun toys!
Electronics Opportunity Drawing: For students who fundraise $800+ by April 2nd, they will be entered into a districtwide opportunity drawing for Chromebooks, Echo Dots, Kindle Fire tablets, and gift cards to Geppettos and Amazon!
The top 5 fundraisers per school: will be entered into a districtwide opportunity drawing to win a custom designed pair of Nike running shoes!
The top 5 fundraising classes in Launch and in person: will get a teacher-approved party of their choice (e.g., movie party, extra recess, PJ party, etc.). Click HERE to view the Launch leader board. In-Person can track their class in Pledgestar.
Schools that meet their fundraising goal: their Principal will do something FUN!
The top 50 students who have the most active minutes districtwide: will receive a special shout out and be honored with a yard sign showing what they accomplished!
See Our Students in Action!
Send us your pictures of your children in action to join the fun!
–If your family is comfortable submitting pictures of your student's activity, show us what they've done!
-Email pictures to [email protected] or use #DMSEFJogathon2021 and post on facebook, instagram, or twitter!
Please reach out to your school's DMSEF representive with any questions by clicking here. We are here to answer any questions to make the experience as fun and easy as possible.
---
Thank you to all our local sponsors already supporting the 2021 Jogathons!
Jogathon Event Sponsors
Lead Event Sponsor at $10,000.
In-Kind Sponsors
If you are interested in sponsoring DMSEF Jogathon 2021, please email us at [email protected] or download the Jogathon Sponsor letter to see what opportunities are still available. Thank you for your support!